Company Limited Food Processing Business Van Loi whose main task is to purchase rice, grain types in need poetry and neighboring provinces

Van Loi Company is present in large, airy - 2.500m2, fully equipped with facilities and infrastructure, with advanced production systems yield of 300 tonnes / day.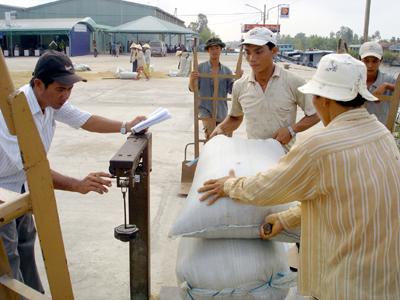 Van Loi company with 26 employees and more than 100 workers. Center consists of 5 main parts: business development, office, manufacturing, warehouse and testing, including young people, enthusiastic, always sociable with people, willing to help each other and always strive to complete into good tasks, completed targets due company threads out also such as those movement due companies initiated.

Van Loi Company is expanding premises and construction of technical infrastructure to meet growing needs of the company. The general slogan "Good for fish, good for you," Van Loi Company collective effort will be contributing to the brand "Van Loi" further in the market as well as International Vietnam.